Plastisol Coated Chain (8.5′) Blue, Green, Red, Yellow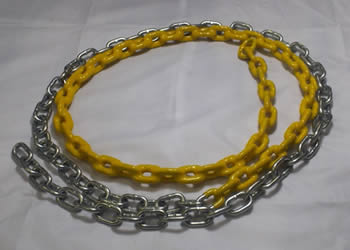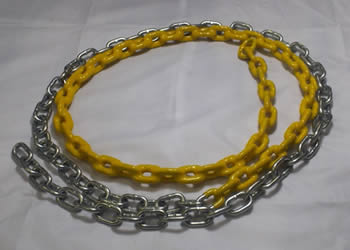 8 1/2 ft coated chain with 4 ft coated. This is sure to brighten up any swing set. These are sold individually. Chain that is not bought from a playground manufacturer does not have the quality control and have been known to have weak links and can contain air bubbles. Use the 5/16 S-hooks with the coated chains as the shackles and 3/8 S-hooks need to be forced. Holds up to 3900lbs. Sold Individually.
Swing, Slide, Climb, And Now Fly!!!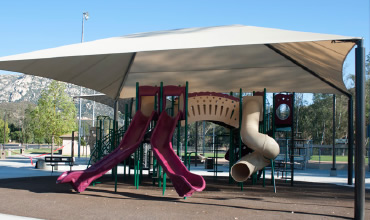 Shade And Shelter Structures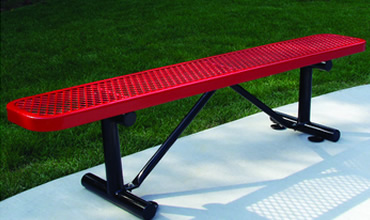 Playground Amenities, benches, picnic tables, and more...