Four Reasons To Buy American Made Playgrounds
Professional, American-Made Playgrounds from Childforms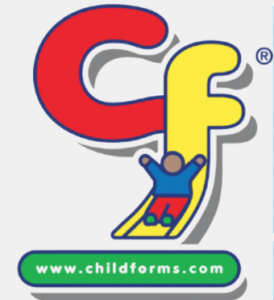 Childforms has been in the playground business for decades and we know that there are several factors that go into making the perfect playground for your school, church, HOA, apartment complex, or wherever. We consider how safe the playground is, how fun the playground is, learning stations, ways to create imaginative movements, and creating the highest quality product at the best price we can. One of the main things we pride ourselves on is that our playgrounds are made right here in the USA. Why is this important? There are several reasons, however, we are focusing on four great reasons to buy American-Made when you are playground shopping.
If you still want to learn more, then give us a call at 1-800-447-3349 and talk to our expert team while creating the playground of your dreams. As always, our Quick Ship playgrounds are in-stock and ship in 10 days or less to help you get your project finished now!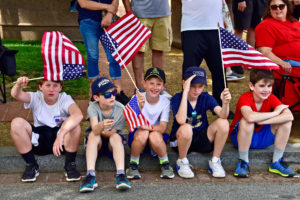 Buying American Made Playgrounds Helps Provide Jobs Now & In The Future
Jobs matter. Providing for your family now and in the future is critical to the success of our country. America's backbone has been made in manufacturing and when you buy American-Made products then you are ensuring that jobs are being created and kept for your family, neighbors, and community. You are helping to support the American dream by helping families put food on the table, pay their mortgages, send their kids to school and so much more. When you decide to buy a school playground, church playground, or any playground from Childforms then you can rest easy knowing you are buying an American-Made product and doing your part to support our great country.
Buying American Helps to Guarantee the Quality of Playground Product
We see it all the time. In fact, sometimes we see it much then it can easily be overlooked. Made in the USA. These words mean something. This one simple phrase immediately tells you that our American-made products are crafted with amazing craftsmanship, superb quality, and an infinitely better product. When you purchase our professional playgrounds then you are getting a product that is guaranteed to made of high-quality products with the knowledge of where your products are being sourced from. If you buy a product made in China then it is a total crapshoot of the origination of the products with no real way to track the safety and quality of the product.
Buying an American-Made Playground? You are Investing in American Opportunities
An investment into an American-made playground from Childforms is a direct investment into our American economy. It supports local tax communities, it helps build roads, parks, improve our schools, and so much more. The more we invest into ourselves, then the more we all reap the benefit.
Promote American Independence By Purchasing Quick Shipping American-made Playgrounds
One of our favorite holidays is Independence Day. Every July we eagerly wait for the fireworks, grilling out, and time spent with family and friends. However, ultimately we are celebrating the very foundation that initiated how we became a country. Our declared independence from England. When we become dependant on another country's exports then it is a direct hit to our economy and pride in our country. We need to be committed to buying American-made products and growing our pride in American-made playgrounds for your school, church, HOA, apartment complex, preschool, and more.