Trike Town
Trike Town is a delightful and interactive miniature city including signs, stands, and more for building motor skills and dramatic play in younger children. Children can ride along a path as they visit "shops" such as a mini-mart, gas station – even a police station.
Tricycle riding is an outstanding activity that increases leg strength and balance for young walkers. Add this to an interactive experience such as Trike Town™ and children will learn to develop safety and social skills in addition to the physical benefits of tricycle riding.
We use commercial-grade components engineered to resist corrosion, fading, and mildew so your playground trike path, sign, and stands will last. Available in multiple color combinations so you can find the right playground for you.
We designed all playground trike paths and signs to meet public playground safety standards (ASTM 1487 & CPSC) because we care about the safety of your children. It's a perfect addition to any park, school, apartment, early education center, or other organization that enriches childhood through play.
Product successfully added to your quote.
View Cart
Swing, Slide, Climb, And Now Fly!!!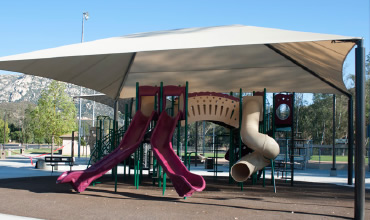 Shade And Shelter Structures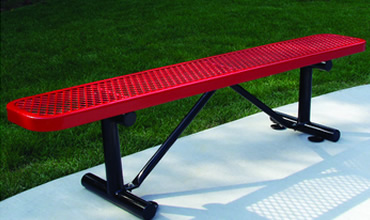 Playground Amenities, benches, picnic tables, and more...