2-3/8″ Top Bar Ductile Swing Hanger w shackle pendulum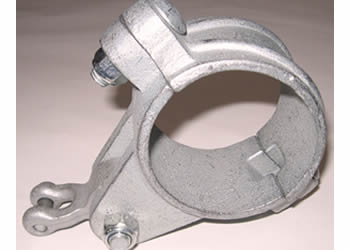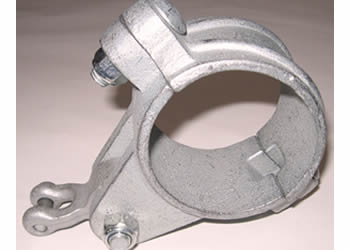 This is a galvanized ductile iron swing hanger with a shackle pendulum, opening 1/2″ wide. These hangers are cast in two halves. The lower half of the swing hanger body has a shackle pendulum with a sintered bronze bearing incorporated into it to reduce wear. These bearings do not need to be oiled as the bronze is impregnated with oil. It has a .51 ID oil light bearing and axle bolt with lock tight nut and accepts a 12mm bolt. The pendulum is 1" wide and has a shackle with bolt so that there is no need for a connecting S-hook. The shackle pendulum is tamper resistant. It requires an allen wrench with a special pin hole head. The two halves of the hangers are bolted together with a 12mm carriage bolt and a hex lock tight nut. The pendulum is held to the hanger with a #12 axle bolt with a long shoulder, so the bearing does not ride on the threads. It also has a lock tight nut. This hanger fits a standard schedule 40 two-inch pipe. Do not torque more than 25ft-lbs. when installing. This product should last 2 years in harsh conditions and up to 5 years in optimal conditions. Some conditions may require replacement sooner. Tensile strength is 7900 lbs. Sold as each.
Swing, Slide, Climb, And Now Fly!!!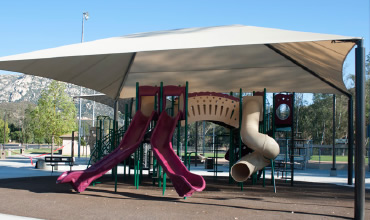 Shade And Shelter Structures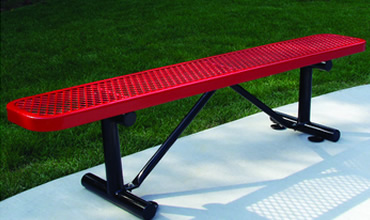 Playground Amenities, benches, picnic tables, and more...