Playground Square 4 Column Shade Structure
Childforms shade structures offer shade for your playground structure or picnic area to protect from harmful rays.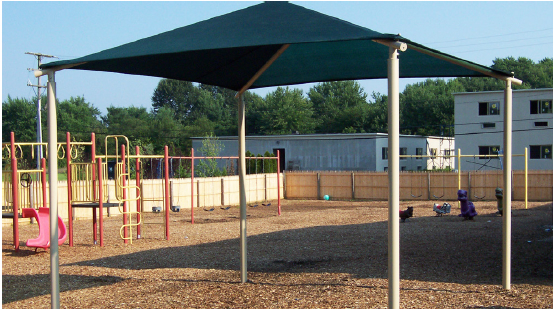 All square four column shades are 8' in height, include a Glide ElbowTM system, and are pictured with inground mount. View dimension options below.
Size Options & Prices
12 x 12 x 8 inground with glide
16 x 16 x 8 inground with glide
20 x 20 x 8 inground with glide
Fabric Options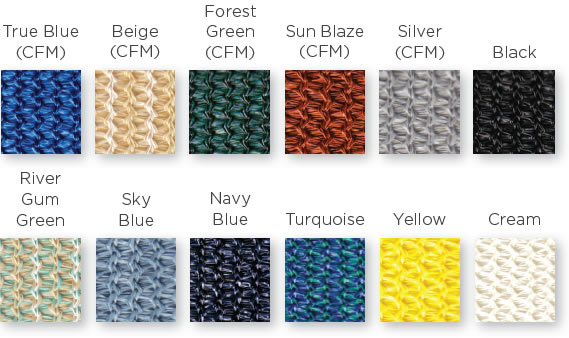 Powdered Color Options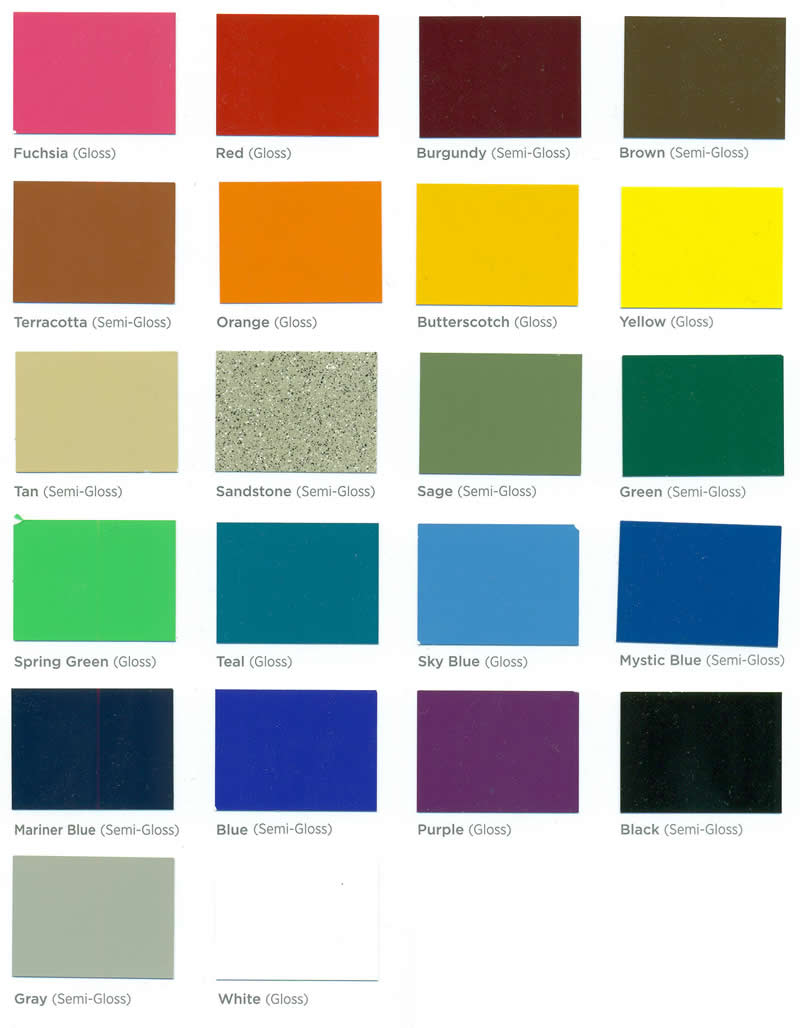 Swing, Slide, Climb, And Now Fly!!!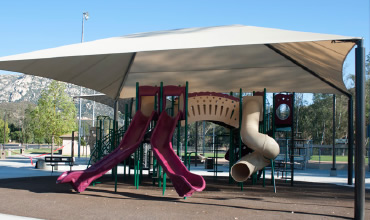 Shade And Shelter Structures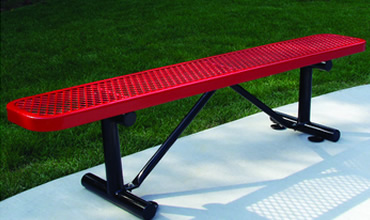 Playground Amenities, benches, picnic tables, and more...