Plastisol Coated Chain (5.5′) Blue, Green Red Yellow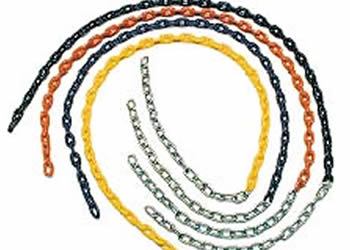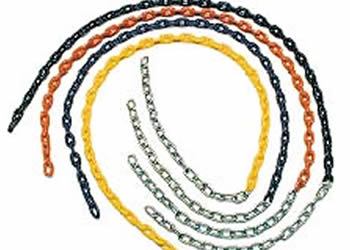 5 1/2 ft coated chain with 4 ft. coated in bright polymer colors. This is sure to brighten up any swing set. This is 3/16" chain that is 4/O Aught and Grade 30. The links are 1" long and the opening is ½" wide. You need to use the H140 – H145 5/16″ S-hook with this chain. You can also use the H170 – H171 – H172 – H173 shackles, but you will have to force them through the coated part of the chain. Chain that is not bought from a playground manufacturer does not have the quality control and have been known to have weak links and can contain air bubbles. Sold individually.
Swing, Slide, Climb, And Now Fly!!!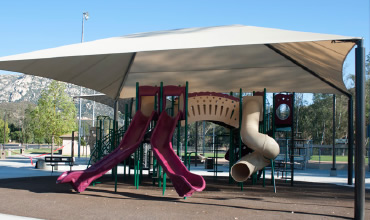 Shade And Shelter Structures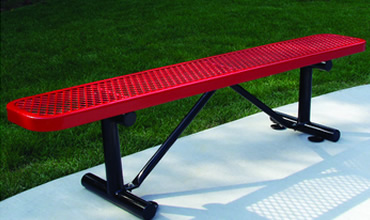 Playground Amenities, benches, picnic tables, and more...